Listen to Your Spirit by Kayo Fraser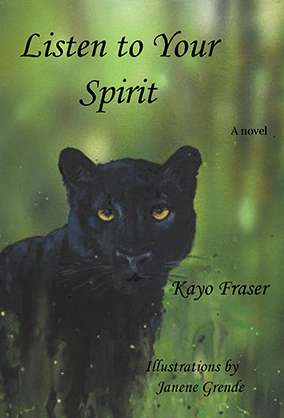 Orphaned in an airplane crash in the African jungle, Kelly, age 12 and her brother Jake, age 10, must find their way out of a dense, foreign Jungle, country, and continent to find their way back to Florida to and aunt and uncle, their only living relatives since the crash. Injured and near starvation, they are found and led or carried from the jungle.Kelly is visited by a black leopard in a dream, admonishing her to listen to her spirit, and warning that her rescue may not be what the men who found them promised.
What a wonderful story with many lessons intertwined. Excellently written that draws the reader into the experiences of Kelly and Jack. With a bit of emotions and mystery a compelling story for all to read.
With tears flowing I just finished Kayo Fraser's latest book. It's a page turner - full of surprise, love and just enough spiritual woo-woo. You won't put it down. .
Ron Turner, author of They Call Me Papa
Listen to your Spirit is a wholesome read for teenagers, full of unexpected and imaginative adventures, twists, and turns exposing them to situations and issues outside of normal contemporary teenage experience. Healthy and mind-stretching.
I thought I would read just a few pages, but I was drawn in to read to the end. I liked the author's view that encompassed what can happen, what is important, and what strengths are enduring in life, including the worth of helping others.

Editions:
2019 ebook ISBN: 978-1-937849-54-2
$2.99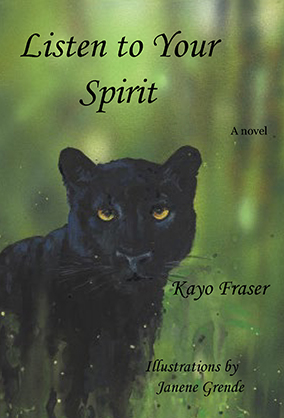 2019 Print 180 pages ISBN: 978-1-937849-53-5
$12.95
Used or abused 180 pages ISBN: 978-1-937849-53-5
$4.00