8 Seconds by Jim Moore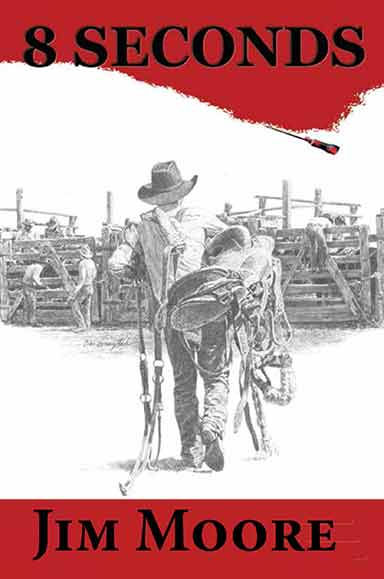 In 1950, the world of a young rodeo bronc rider from Montana State College is rocked when he is charge with of the crime of murder in the first degree—the murder of a close friend and fellow rodeo participant. In a rush to judgment, the sheriff of Park County, Montana has made up his mind that Cassius Bruce is responsible for murder of Summer Hetherington at Hunter's Hot Springs. Cassius Bruce is the fourth generation of the Bruce family introduced in Jim Moore's novels. Even though surrounded by a family of lawyers, and defended by his aunt and her law partner, the young man is constantly haunted by the specter of prison. In her search for the real killer, his Aunt Merci Bruce can find no one else to point to. Can she keep her beloved nephew from a life in prison?
Eight seconds is the qualifying time for a rodeo bronc rider to stay in the saddle. By the coroner's account, it likely took less than eight seconds for the victim, a Montana State College co-ed, to die of a stab wound to her neck.

Jim Moore sets his latest murder mystery in 1950 in the Bozaman area; the story centers upon a group of friends, all participants in college rodeo events. After an outing to the local hot springs one evening, no one notices that Summer Hetherington has been left behind. When her dead body is discovered in a pool at the hot springs the next morning, a lengthy murder investigation begins, and the prime suspect is one of Summer's closest friends, Cass Bruce.

Compelling courtroom dialogs are Moore's specialty and he does not disappoint, giving credible voice to the particiapants in proceeding throughout the trial process.

During his year as a student at Montana State College, (Now Montana State University), Moore competed in college rodeo events. He eventually earned a law degree, served two terms in the state legislature and is now retired from the firm he founded in Bozeman. This is his sixth novel.
Editions: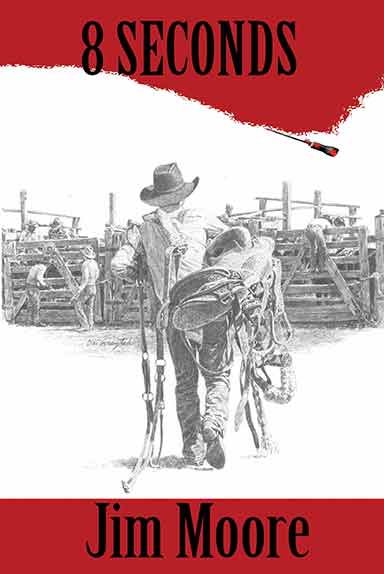 2017 ebook ISBN:
$8.00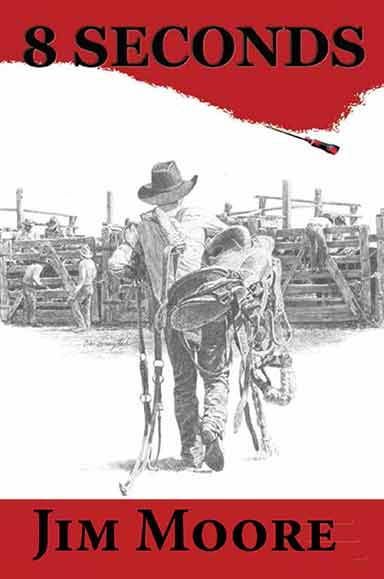 2017 Paperback 296 pages ISBN: 978-1-937849-38-2
$15.00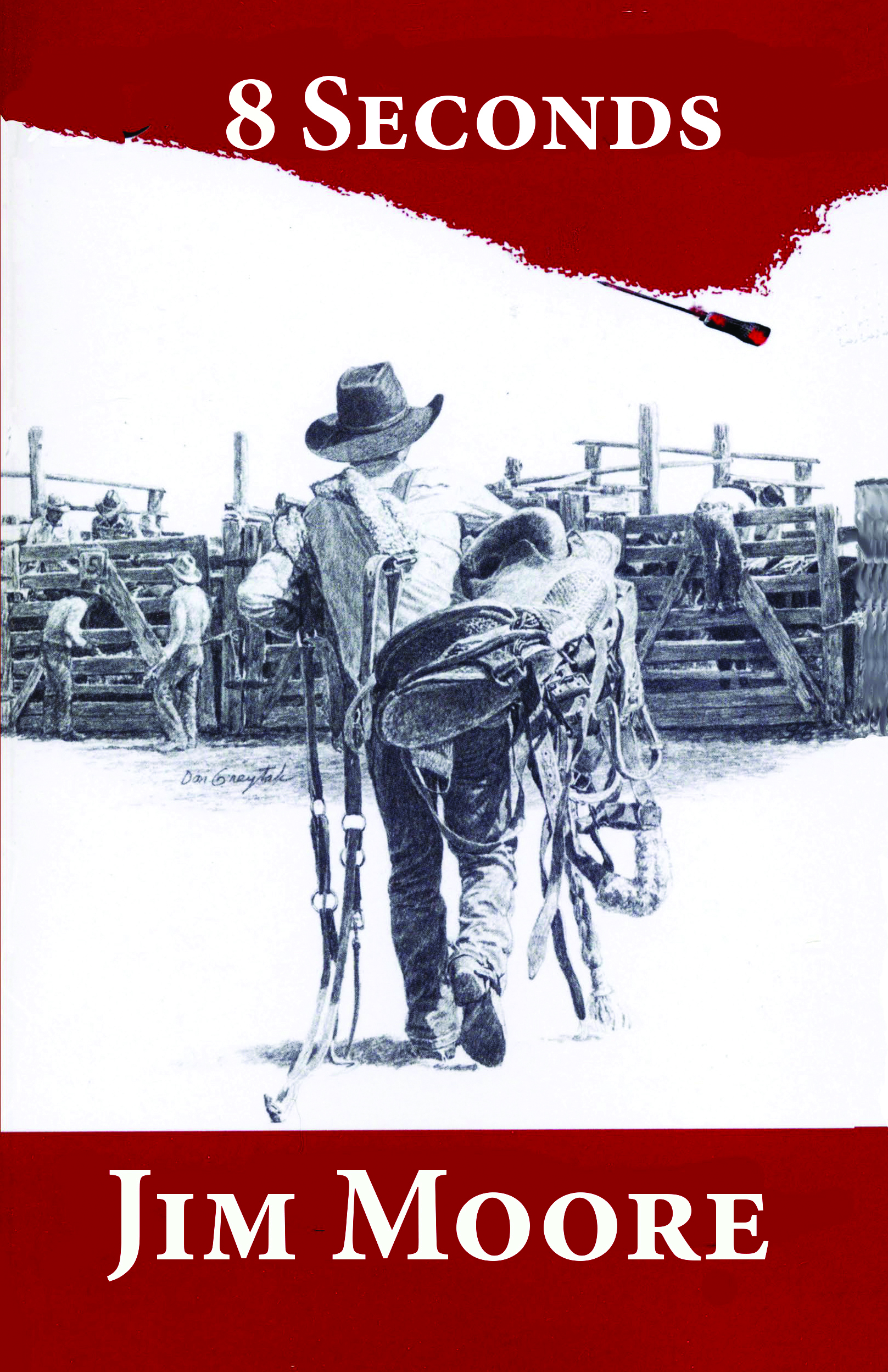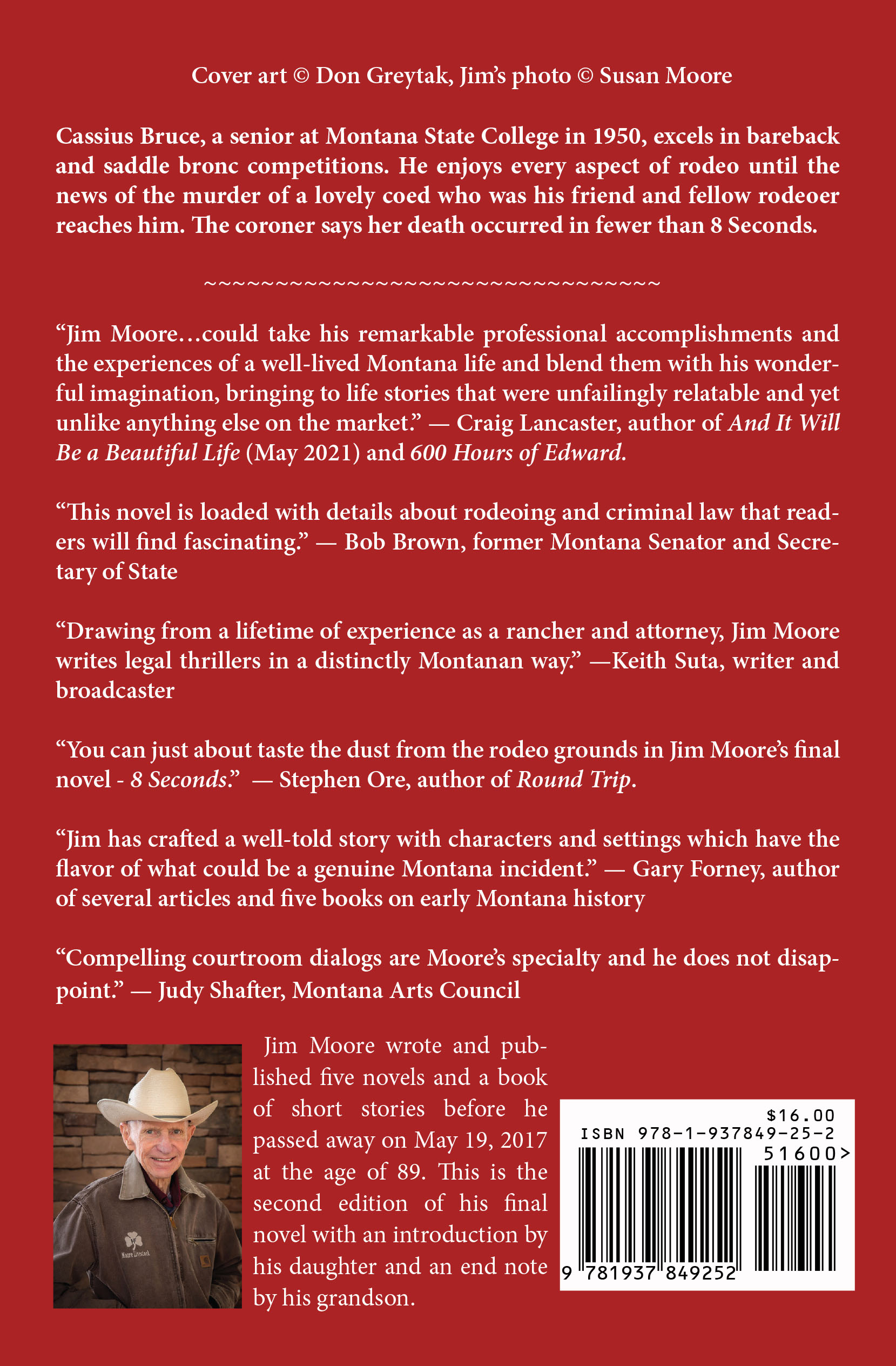 2021 Second edition 360 pages ISBN: 978-1-937849-25-2
$16.00