Horses for Sale, a Miranda and Starlight Story (Book 8) by Janet Muirhead Hill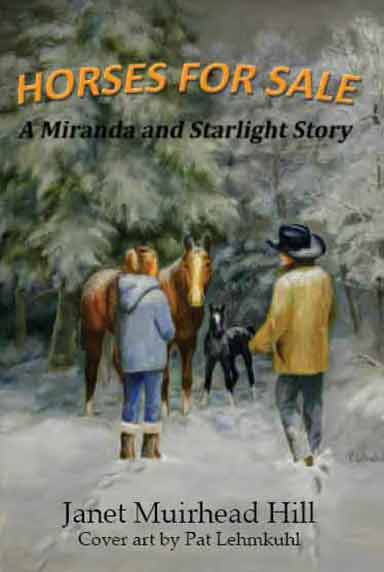 At age sixteen, going on seventeen, Miranda takes responsibility for her growing herd of horses. Impressed with the unfairness of expecting her parents to pay all the expenses of keeping horses, she agrees to treat them as a business and make her horse ranch pay for itself. The alternative, according to her father's ultimatum, would be to give up all but one. It would break her heart to part with any of them, so she begins devising ways to make money for their feed, vet bills, and equipment. She soon learns that racing is an expensive gamble, and can cost more than it pays. She has to sell some of her young horses in order to keep others. Parting with horses is not her only source of heartache. When a misunderstanding drives her friend, Christopher Bergman, away, she realizes how much he has come to mean to her. What will it take to win him back?
Miranda, an impulsive, strong-willed teenaged girl, knows horses will always be in her future and searches for a way to make her dream a reality. Can she juggle school, horse activities, and romance? How can she prove to her parents that she can make her horse business a paying proposition when her emotions get in the way every time she has a chance to sell one and make a profit? She learns that working through conflict with family and friends often involves admitting that she is not always right. Along with plenty of horse action, the story dramatically illustrates several issues of importance to young people, with a satisfying ending.
Building on the seven well-loved titles in the Montana classic Miranda and Starlight series, this book brings readers to Miranda's high school years. With a fledgling horse business to manage, school activities and studies, friends, and even boyfriends, and  her brothers and sister to care for, Miranda's life is full to the brim. Her characteristic honesty, determination, and bravery shine through each challenge she faces in this fast-moving and warm-hearted story. In Horses for Sale, readers once again find a friend and someone to admire in Miranda Stevens.
Miranda, at age 16, displays a responsibility in raising and breeding horses. She and her family drive to Pine Ridge, South Dakota, to sell a couple horses and stay at her Lakota friend's house. On her way, she meets Josh. When this young man displays qualities about himself that she was initially unaware of, making racial remarks about her friends, Miranda is taken aback. She cannot understand or condone Josh's hostility to her friends. Good reading for all, the story tells about a young lady with responsibility, compassion, and above all, honesty. — Vivian Winter Chaser, Si' Cangu Rosebud Lakota
Battling new emotions and trying friendships, Miranda takes readers on a fast paced journey of loving and letting go..."Horses for Sale" teaches the responsibilities of horse ownership mixed with the challenges of becoming a teenager. A must read that will captivate and inspire all young horse lovers!
Editions:
2016 electronic ISBN: 978-1-937849-33-7
$0.99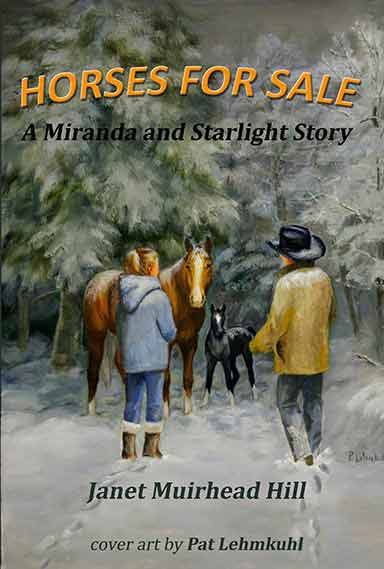 2016 Paperback 194 pages ISBN: 978-1-937849-32-0
$12.00