The Dishwater Tree by Angela Janacaro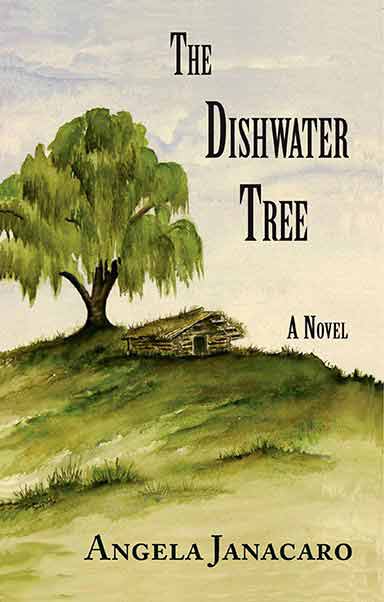 The old willow tree on a lonely, windswept hill outside of Miles City, Montana, saw three generations of women—and kept their secrets. But when 80-year-old Worthy learned that she hadn't long to live, she was ready to unlock the secret of her heritage if she could. Why was she left upon the doorstep of an orphanage in Williston, ND as a newborn? Who was her mother? What was her story? Worthy's daughter comes home from San Fransisco to help her find out, and finds herself as well.
A dying wish and a willow tree form the core of a drama of love, loss, and courage. Angela Janacaro does a masterful job of interweaving the past and the present as her characters lives meld in The Dishwater Tree. Heidi M. Thomas, author of Cowgirl Dreams

I m glad I didn't wait until bedtime to start reading Angie Janacaro s novel, The Dishwater Tree, because by page twelve I hooked. Had I waited until bedtime, I d have been up until 5 am. As it is I have a lot of catching up to do: phone calls and emails I ignored all evening, including my brother wishing me happy birthday. Worthy, Marie, Effie, Josephine (and her conniving sister, Madeline) reminded me of a Jane Austen novel, all intriguing women who kept me glued to the page. Then there are the men: Brand, Lucky, Jimmy and Lawrence--the sticks that stirred the pot. This is a novel of missed opportunities, as well as re-found treasures that echoes in the heart of anyone who has loved and lost.
A compelling tale in which the lives of Josephine Rourke in 1922 and Marie Chambers in 2002 intertwine....The way in which the author brings their lives together...makes the tale worth reading maybe twice! Jim Moore, author of Ride the Jawbone
Schedule some time, because you won't be able to put it down! You'll fall in love with the characters and enjoy the writers navigation through past and present as she intertwines their lives and takes you on a mysterious journey of the always-longing heart.
Couldn't put it down from the first chapter! The intertwining lives of the characters through the years kept me engaged. The characters were so carefully and colorfully developed that I felt like I was discovering my own family as I read. The picture Janacaro paints of the pre-Depression mining days in the Northwest is one that will stick with me for a long time. The sense of magic established by the circular themes of love and loss are echoed by the haunting title and surprise ending.
From the very first page of the book I was caught up in the story. I loved the way the characters were intertwined like the limbs of the willow tree. I'm looking forward to A. Janacaro's next book!
Editions: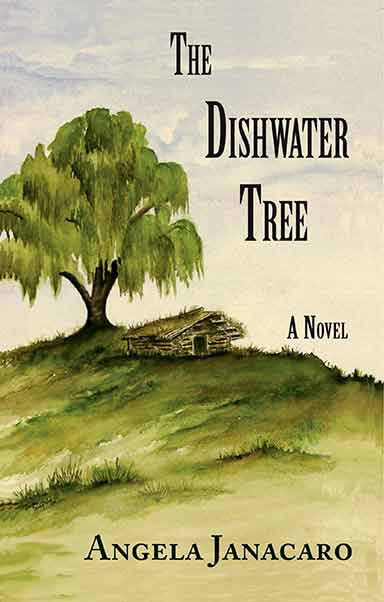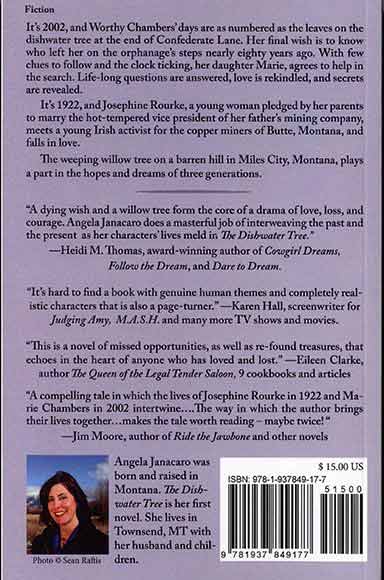 2014 elect ISBN: 978-1-937849-24-5
$7.00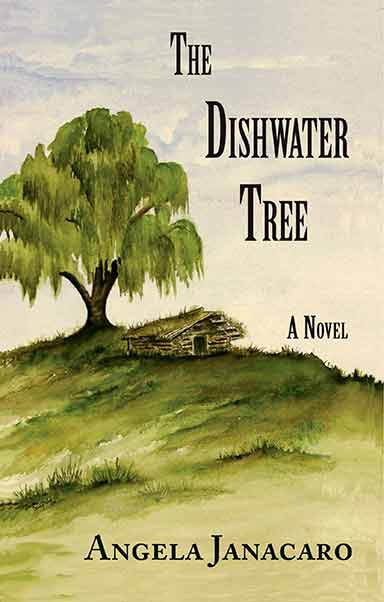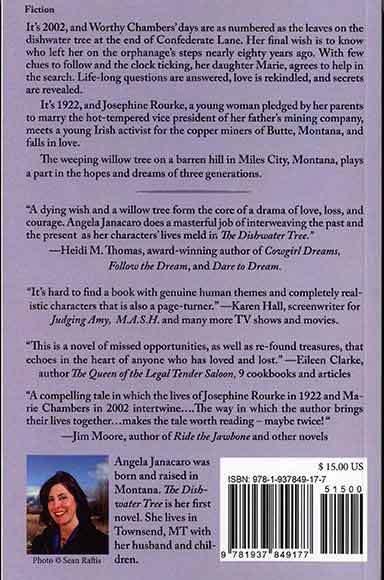 2014 Paperback 216 pages ISBN: 978-1-937849-17-7
$15.00