Joe Henry's Journey by Marcia Melton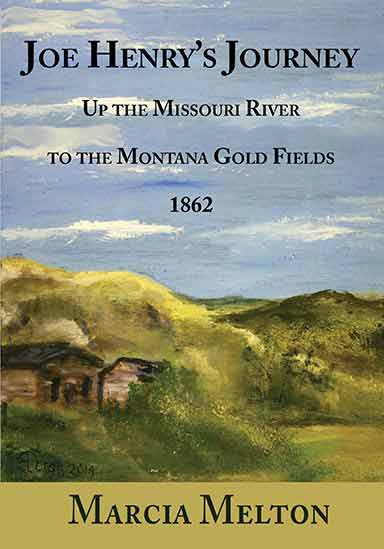 Joe Henry's story is a look at the past. It reveals why people moved to the untamed region the miners called Montana in the mid 1800s and what they found there. The reader will be carried along with Joe Henry through all of his travels—a great adventure, but scary too. Joe Henry's Journey, by Marcia Melton, a historical novel for young readers, follows eleven-year-old Joe Henry Grummond and his Pa on an often perilous journey to find gold. When they board a steamboat to go up the "Big Muddy" Missouri River to Fort Benton, Montana, in 1862, they hope to escape the desperation of the Civil War in their home state of Kentucky and make money in the gold fields of Montana to take back to the family they leave behind. Little does Joe Henry know that this river trip will lead him to untamed wild places where ambush, robberies, claim jumpers, lawless towns, and back-breaking work are the everyday stuff of life in the Bannack, Montana, gold camp. Along the way, Joe Henry learns about many different kinds of people living in the west, finds a best friend, and meets the prettiest girl he's ever seen. He learns much more than how to pan gold. This frontier territory brings lessons in the struggle between law and lawlessness, vigilantism, and the question of what is justice. This novel accurately portrays the history of its time and places from the viewpoint of a child and wrapped in a story of adventure that will hold a young reader's interest.
"Joe Henry sweeps us along the rushing Missouri into the life and challenges faced by many pioneers who left their war-ravaged homes during the Civil War and staked their lives to make their fortunes in their quest for gold. This is page turning history!" —Ken Robison, Historian at the Fort Benton Overholser Historical Research Center and author of Montana Territory and the Civil War
"Like the best stories, Joe Henry's Journey is simple, honest, and truer than true."
Readers of all ages will find Joe Henry's Journey a story to cherish.
A sure reading for middle grades as well as adults.
Portrayed from the perspective of a youngster, it paints a completely different mind picture than the ordinary historical yarn. And a more entertaining one to boot.
Join Joe Henry as he adapts to making his living from the gold-rich streams and learns to survive among men whose thirst for gold is the first motive of their lives.
A wonderfully written coming of age story that deftly captures the danger, the joy, and the beauty of exploring the gold fields of Montana during a turbulent period in U.S. history.
Editions: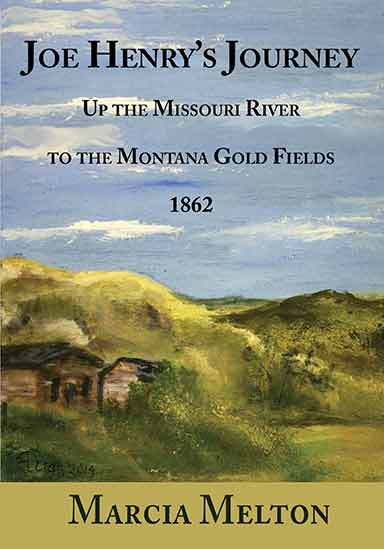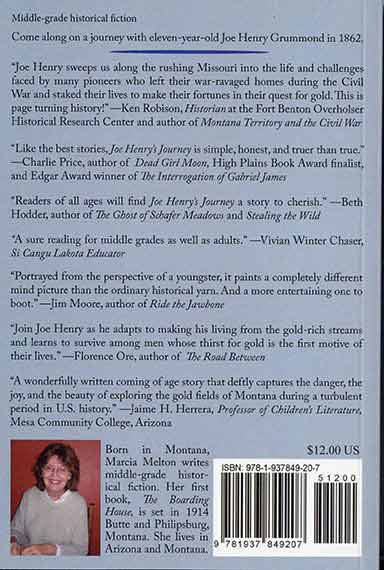 2014 electronic ISBN: 978-1-937849-21-4
$6.00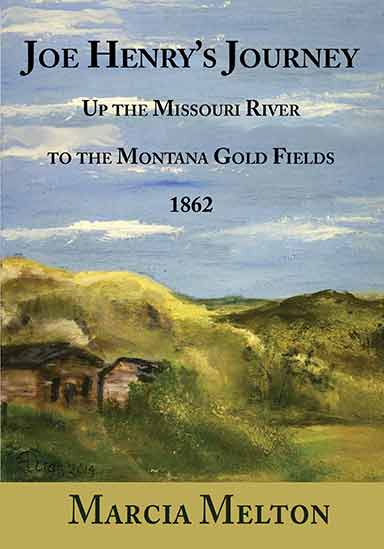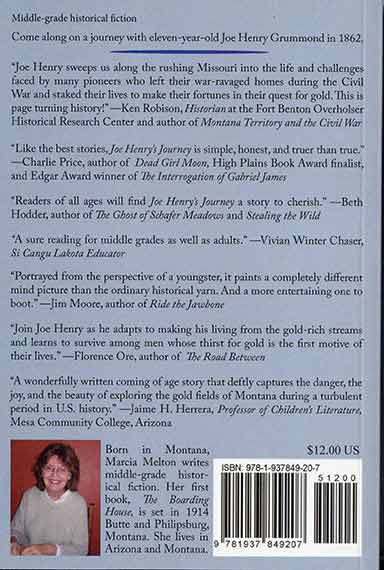 2014 Paperback 170 pages ISBN: 978-1-937849-20-7
$12.00