The Body in the Freezer by Janet Muirhead Hill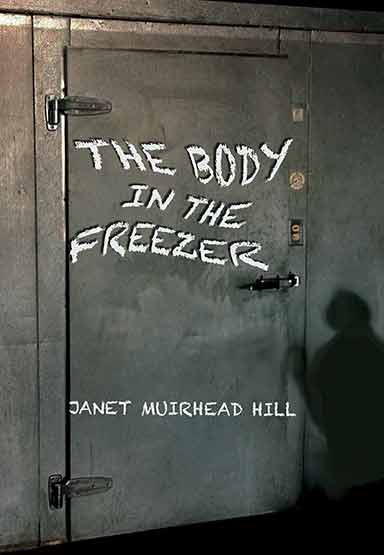 An arrogant, entitled, teenage boy meet a homeless girl with a secret. He's determined to learn her secret, but when he does, he wishes he hadn't. It alters the course of his life. When 13-year-old Samuel Ellingsford (Captain) Capulin III lets his smart mouth get him into trouble, the judge orders him to "volunteer" for six weeks at a homeless shelter. While serving the stream of down and out people of all ages in his breakfast line, his eyes are opened and his attitude changes. When a girl his age with a toddler on her hip comes through to be served the oatmeal he is dishing up, he is intrigued, not only by her cold, startling sapphire eyes, but more so by her aloofness. Captain is used to girls chasing him, not vice-versa. He pursues the girl, Danni, wanting his questions answered. Why is she in her situation: homeless, with a sister to care for? Where are her parents? How does she manage? When she finally allows him to "help" the consequences of his choices change the course of his life. This is a story of the transformative power of community service, for it is not only the homeless and the poor who need help, but sometimes it is the boy who has everything that money can buy who needs the things that it can't.
The plot kept me guessing just how this young boy would react to the situations that you tossed at him.
I could easily identify with Captain as he struggled to cope with family, school, and friend Danni. This bright young man was someone I found both fascinating and provocative...enough anti-hero to keep me reading and following his slow recognition that some of his ideas were rooted in prejudice and selfishness.
As I read the book, I thought of the stories that John Green writes. His, like yours, are based on real teen problems. As a classroom teacher for over 35 years, I found many tragic stories in my own students...drive-by shootings, kids living in cars, kids with abusive parents, students living with parents about to divorce, students doing drugs, etc. So many kids have no role models. These kids need books like BODY IN THE FREEZER to help them make better decisions.

Marti Hoag, BS, (English) MS (Reading)
The Body in the Freezer, the story about Samuel Ellingsford "Captain" Capulin III, is a study of how a young man who is way too smart for his own good can be transformed by a few simple shoves in a different direction. Janet Muirhead Hill handles the slow transformation of an entitled young man expertly, dancing along the line of melodrama and sentiment without ever crossing it, as Captain gradually becomes aware of how fortunate he has been. Even when Captain agrees to help a young friend in need, his hesitation and resentment flare up, so that we feel as if we are reading about a real teenager. Hill has written a wonderful book about the transformative powers of service to your community, without a hint of pretense or sermonizing.

—Russell Rowland, author of High and Inside, In open spaces, and The Watershed Years


"Bravery comes in many forms. The Body in the Freezer tells how two young teens, Captain and Danni, form an unlikely friendship at a troubled time in each of their lives. The world is as harsh for privileged, neglected, angry Captain as it is for homeless, frightened, closed-off Danni. When they are brave enough to learn about each others' very different worlds, they tentatively form a bond to see them through problems to solutions. This intricate YA novel is a portrait of bravery, friendship, and hard-won maturity through perseverance against the toughest of life's circumstances."
— Marcia Melton, author of The Boarding House and Joe Henry's Journey
Janet Muirhead Hill has written an outstanding young adult novel (hopefully, the first in a series) on the power of resilience in the face of adversity. The two main characters, Captain and Danni, come from completely different backgrounds but join forces to survive. Hill shows the power of family for good and evil and how "the system" often fails the very ones they are tasked to protect. This is a well written page turner and held my attention all the way through to the surprise ending.

— Judy Helm Wright, author and speaker
A boy, son of affluent but dysfunctional parents and a girl, homeless and burdened with the care of a little sister, meet at a soup kitchen, seeming to have nothing in common. They soon find themselves joined in a struggle with the harsh reality of the girl's life—not the least of which is the need to dispose of a dead body. This is a compelling tale that grabs the emotions of the reader, young and old alike. — Jim Moore, author of Ride the Jawbone, Election day, and The Body on the Floor of the Rotunda.
I am well beyond the age of the typical reader of a book about a 13-year-old protagonist, so was surprised about how much I enjoyed this book.  It is well-crafted, with a good plot and characters you care a great deal about.  — Joan Bochmann, author of Absaroka, From War to Wyoming

Not only was The Body in the Freezer a page turner, but full of humor and emotion. It gave great insight into the world of the homeless and problems they face through the story line with Captain and Danni. Once again Janet has proven herself worthy of delivering an excellent story. Thanks Janet. I hope there is a sequel. — Bonnie Culver, author of Call Me Thomas
Editions: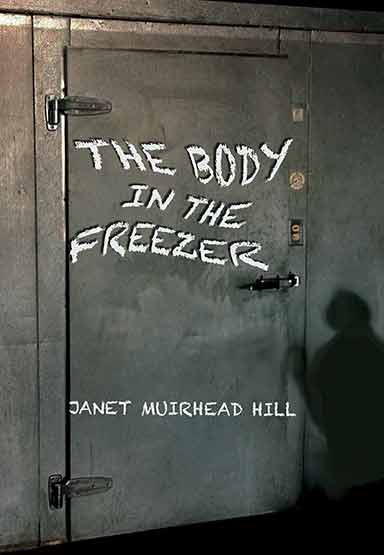 2014 electronic ISBN: 978-1-937849-12-2
$7.00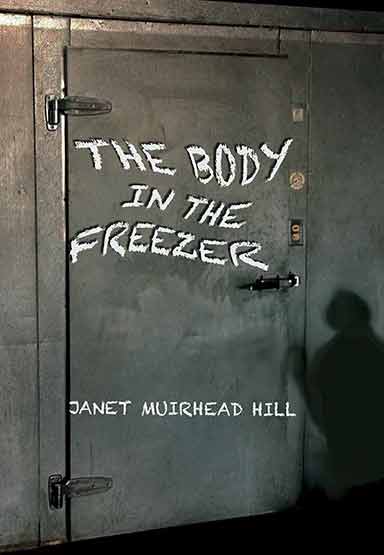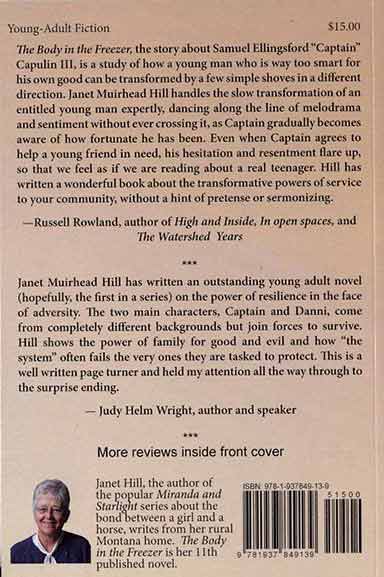 2014 Paperback 228 pages ISBN: 978-1-937849-13-9
$15.00