Kendall's Storm by Janet Muirhead Hill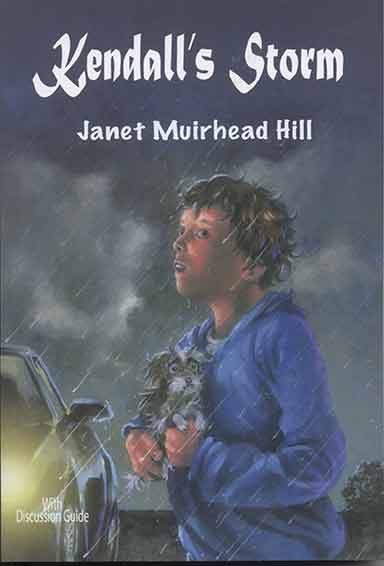 10-year-old Kendall Ralston is lonely and confused as his father moves him from one new place to another, with never time to pack. When he rescues a puppy from a hailstorm in Montana, he has found a friend to give him both companionship and courage. What Kendall really wants is to find his twin sister, Kyleah, whom he hasn't seen since he was four years old. He carries her picture with him all the time. He has learned not to ask his dad about her as he won't talk about her or his mother, nor will he tell him what he does for a living or why he has to leave town so quickly. Kendall guesses that he is a secret agent for the FBI. School is hard for Kendall because he is never in one place long enough to complete a school year. When he and Dad arrive on the Long Beach Peninsula in southwestern Washington, Kendall hopes that they will leave soon, as the bridge over the Columbia River and the rainy beach where the ocean almost devoured their car frighten him. But Dad decides to stay—until trouble with the law puts him on the run. A kind lady, whom Kendall believes is an angel, becomes a friend and rescuer. With the help of Storm, his dog, and Lani, his angel, Kendall finds his own courage to stand up for what he believes.
Review by: Wilson James on May 18, 2010 :
It was a good thing I started reading this book on a Sunday morning, because once I started I could not stop. This narrative absolutely kept me riveted right to the end. "Kendall's Storm" was truly a great read, even as it kept me on the edge of my seat and took me places I didn't always want to go.

This book may be fiction, but it has a sincerity and ring of truth throughout. Through the characters' eyes and personal experiences, one learns (again) just how badly we, as a society, treat our youngest and weakest members. Through the empathetic storytelling of Janet Muirhead Hill, we also experience a coming of age with the certainty that love, affection and attention can make a profound and positive difference in a child's life.

This was a wonderful, thought-provoking, and intense book, and I sincerely recommend it.
It's hard to make any sort of life when you have to start anew every few months. "Kendall's Storm" is a young adult novel from Janet Muirhead Hill as she tells of Kendall, a ten-year-old boy whose life gets uprooted every few months. Lonely, an encounter with a lost puppy may change Kendall's life forever. "Kendall's Storm" is a fine pick for young adult fiction collections, recommended. Also recommended is "Kendall and Kyleah," continuing Kendall's journey and meeting with Kyleah (from "Kyleah's Tree".
You produce characters that simultaneously can be repellent and sympathetic, which allows the reader not simply to judge them as good or bad, but to understand the deeper contexts surrounding and affecting their struggles and choices.
— Aurora Mackey, PhD, educator, editor and author
Editions: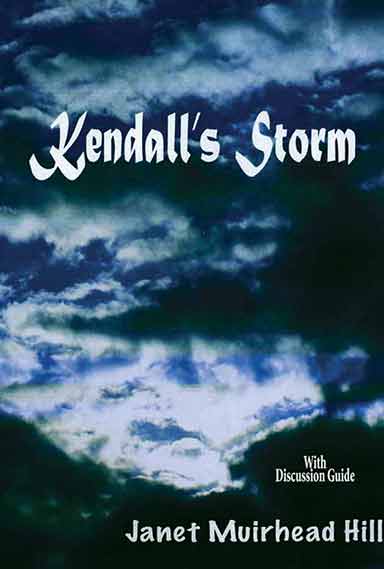 2010 electronic ISBN: 978-0-9827377-1-2
$6.00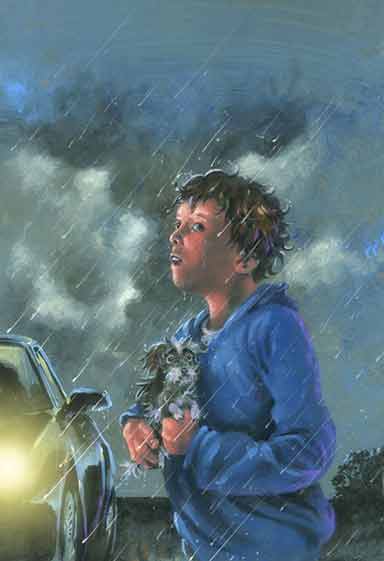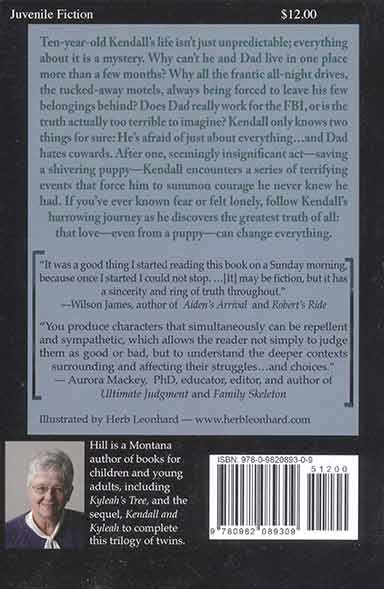 2011 Paperback 230 pages ISBN: 978-0-9820893-0-9
$12.00